Featured Dancer – Hannah Brown
SUPERHERO Dancer of the Day
Hannah Brown – Mary Magdalene
How many times have you been in a production of SUPERHERO?
This is my fourth year in SUPERHERO. And third year performing Mary Magdalene.
What is your favorite scene in SUPERHERO?
Last Supper. The music, choreography, lighting, and conflict in this scene make it my favorite. To me it really draws the audience in and shifts the tone. Parts of it still give me chills. And I think it's so cool that we recreate Leonardo Da Vinci's Last Supper.
Do you have a favorite role in the show, whether it's one you've performed or not?
I think all of the roles are really interesting and wonderful, but Mary Magdalene is probably my favorite. I've done a lot of research about her and I'm very interested in what is and isn't known about her life and who she was. I think she's a very complex character and she is very conflicted with herself in the show. It's a lot of fun to explore all of her layers.
Favorite costume or part of a costume in the show?
Definitely the Mary Magdalene costume. It's so bright and colorful. There are so many jewelry pieces and new things get added every year. I've even gotten to wear some of my own jewelry as part of it. It's sometimes a difficult element to work with, but I always feel so beautiful when I put it on.
What is your favorite piece of music in SUPERHERO?
All of the music is amazing, but my favorite song is probably Pilate's Wife, Claudia's solo: Someone Else's Story.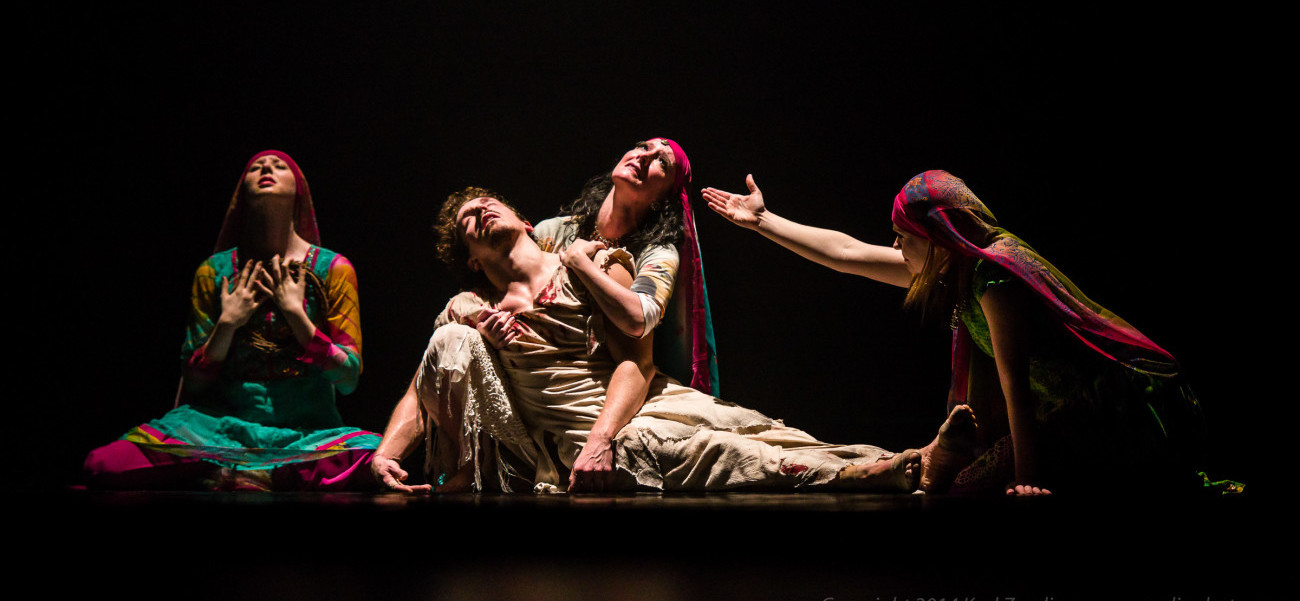 What does SUPERHERO mean to you?
For me it portrays very human emotions onstage in a very sincere way. The dancers really become vulnerable and share parts of themselves with the audience. And I think the audience can really relate to some of the conflicts the characters face, whether it's unrequited love, or questioning one's own abilities, or the loss of a loved one. I think it's a very special show that can connect with an audience on such a deep level.

Why should everyone come see SUPERHERO A Story of a Man Called Jesus?
It has something for everyone no matter what their religious beliefs. It doesn't push anything upon the audience. It just tells a story in a beautiful and moving way. There's something in the story that I think any person can relate to.
Come see Hannah perform the role of Mary Magdalene! Tickets can be purchased for SUPERHERO here.
To learn more about Company Dancer Hannah Brown, visit her Artist's Page!