SUPERHERO – The Story Of A Man Called Jesus opens this Friday, March 25th. Today, the company moved into the theatre. Three car trunks full of costumes and props is what it takes to get everything transported. Once at the theatre, costumes were organized into the dressing rooms.
Preparations – On and Off Stage
A specific cost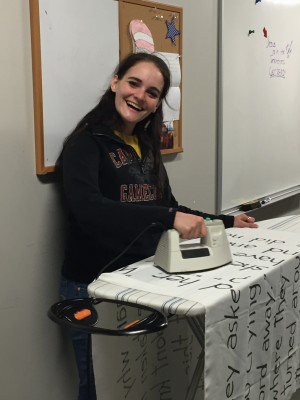 ume piece, worn by the apostles along with all of the student dancers in the show, are white shrouds. These white shrouds have scriptures handwritten on them by Mr. Hancock himself. At
the start of every tech week for
SUPERHERO, each shroud gets ironed. Director Gregory Hancock and company dancer Hannah Brown got the honors of doing this job today.
While the dancers were working hard to get everything ready in the dressing rooms, the tech crew was busy on stage. Lightning designer Ryan Koharchik and his team spent the day getting the stage ready by hanging long white shrouds, also with handwritten scriptures on them, that create the backdrop for SUPERHERO.
Guest Artists
This year for SUPERHERO, we are very fortunate to have two returning guest artists, James Gilmer and Lia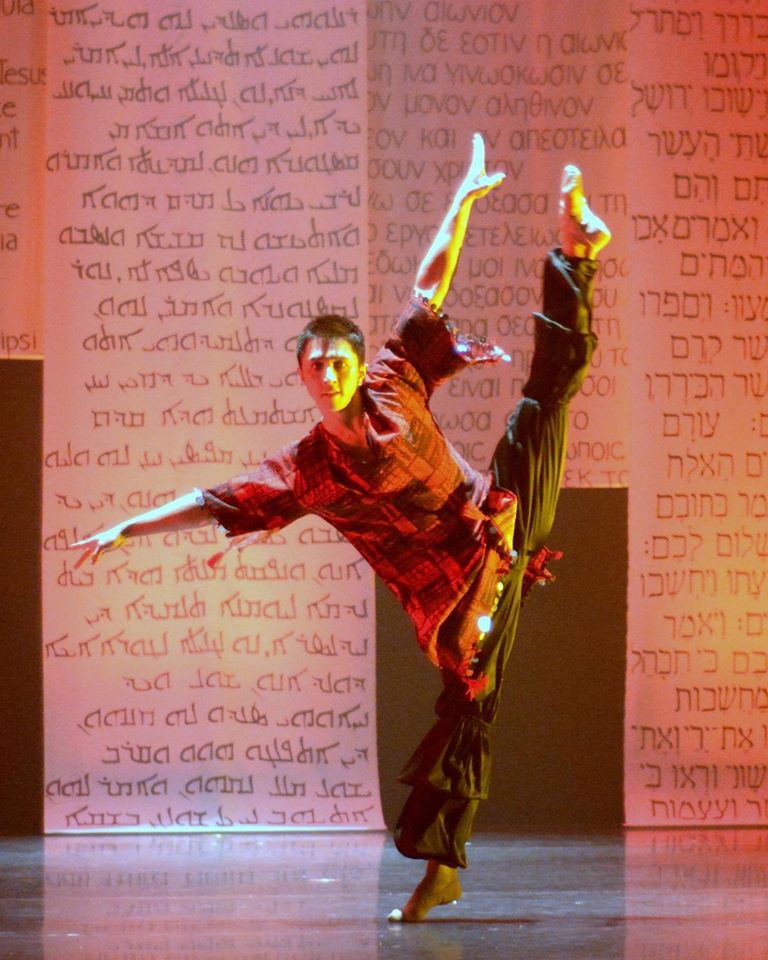 ng Fu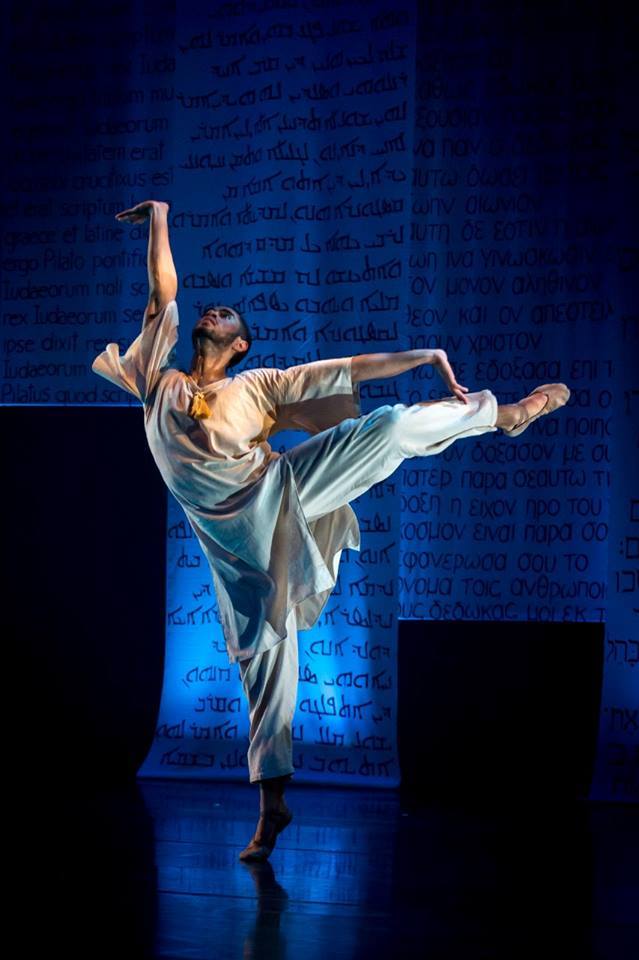 , performing with the company.
James Gilmer, originally from Pittsburgh, is a soloist with Cincinnati Ballet. He first appeared as Jesus in last year's SUPERHERO, and will be reprising the role this year.
Liang Fu, originally from Qingdao, China, is currently a dancer with Kansas City Ballet. Fu first appeared as Judas in 2014, and again in 2015. He will once again be reprising the role of Judas in this year's SUPERHERO.
SUPERHERO is March 25th and March 26th at 7pm at The Tarkington Theatre at The Center for the Performing Arts. Click here for tickets.