Featured Dancer – Brittney Richards
SUPERHERO Dancer of the Day
Brittney Richards – Veronica
How many times have you been in a production of SUPERHERO?
This will be my 5th time performing in SUPERHERO. I was a student in the original cast, and I love looking back on those rehearsal memories.
What is your favorite scene in SUPERHERO?
Hallelujah is my favorite scene. I still remember the first time I saw the company rehearsing it, and I loved the way they moved through the choreography. I love that the dancing is balanced with fluidity and stillness. Hallelujah was one of my Grandma's favorite scenes, and I always think of her while I'm dancing it.
Do you have a favorite role in the show, whether it's one you've performed or not?
My favorite role in this show Mother Mary. She displays grace, courage, and strength. Her role is a powerful portrayal of how deep a mother's love is for her children.
Favorite costume or part of a costume in the show?
All of the costumes in this show are beautiful, but I love wearing the costume for Veronica. The veil of Veronica is an inspiring symbol of compassion and love, and it's powerful to wear it. I also love the costume for Claudia—especially the jewelry.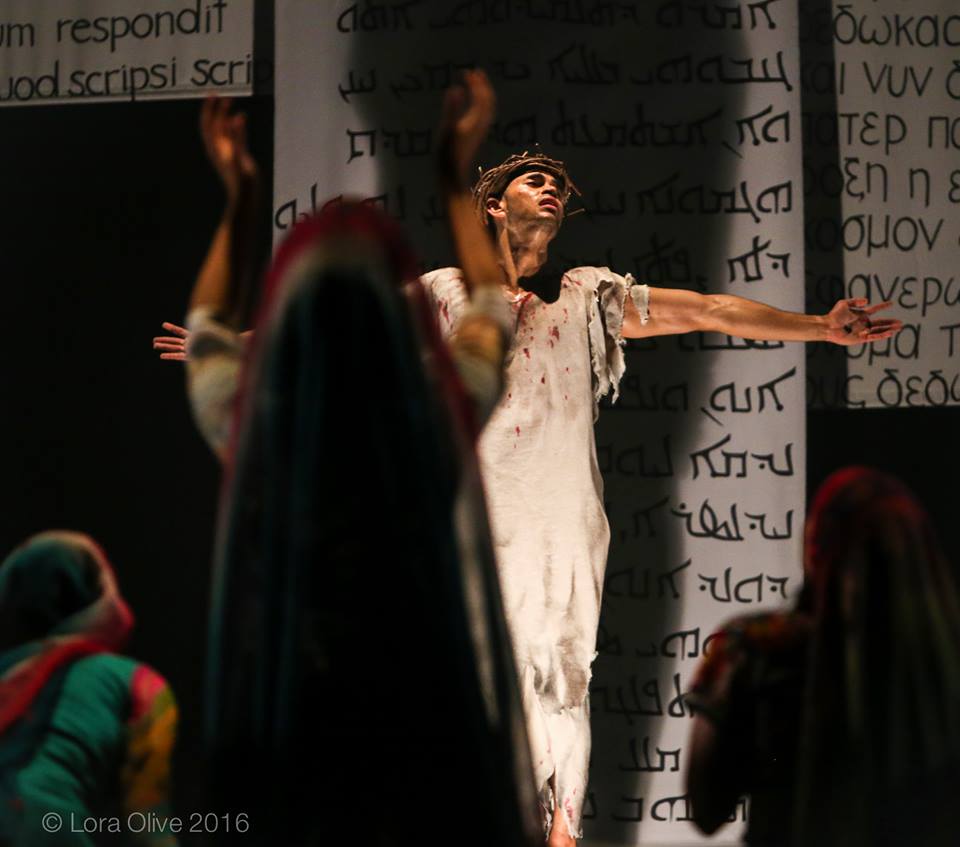 What is your favorite piece of music in SUPERHERO?
Now Comes the Night, the Crucifixion scene, is my favorite song in the show. The lyrics are poignant and moving, and they remind us that we are not alone. This song means a lot to me, and it's helped me to heal from my own experiences of loss and grief.
What does SUPERHERO mean to you?
SUPERHERO has a special place in my heart. To me, it's a symbol of rebirth and transformation. This show is spiritually significant to me in many ways, and when I perform it I feel like I'm dancing with angels.
Why should everyone come see SUPERHERO A Story of a Man Called Jesus?
SUPERHERO is an inspiring show that can impact anybody, regardless of their religious or spiritual beliefs. The dancing, music, costuming, and staging all come together to tell Jesus' story in a tangible way. SUPERHERO is a great reminder of the power of love.
Come see Brittney perform the role of Veronica! Tickets can be purchased for SUPERHERO here.
To learn more about Company Dancer Brittney Richards, visit her Artist's Page!