The Nutcracker 2019
True magic returns to the stage again this holiday season with GHDT's highly popular student production of The Nutcracker. This heartfelt and inspirational version of the holiday classic has a modern twist.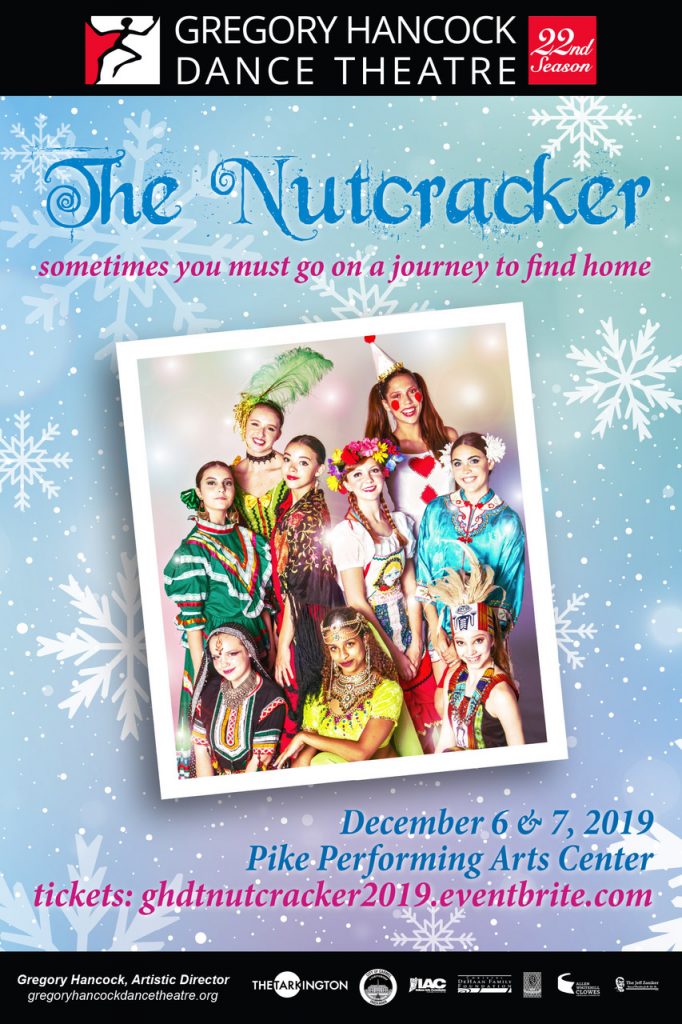 Klara is portrayed as a homeless orphan girl who discovers the true meaning of the season through the gift and giving spirit of a homeless man. The homeless man wishes for Klara to have a better life. Finding a broken Nutcracker doll in the garbage, he presents it to her. He casts a magic spell over Klara and she dreams of the grim reality of life on the streets with mice who chase and torment her. The Nutcracker appears and battles the Mouse Queen. Klara slays the Mouse Queen in his defense. Klara's tears fall upon the defeated Nutcracker and he is transformed into a handsome prince. The Prince takes Klara on a journey to a magical kingdom where the beautiful Sugar Plum Fairy comes to dance with them. The colorful dances and costumes of the Kingdom dazzle Klara. She is no longer an orphan and has found her family. She will never be alone again. Through this adventure Klara has discovered the meaning of giving. The greatest gift given is that of love and compassion for others.
GHDT's The Nutcracker prominently presents a wide range of world and cultural music and features the highly-talented dancers of G2, the pre-professional company of GHDT. G2 is joined by students from The Academy of Gregory Hancock Dance Theatre and other young student dancers filling the stage with movement and color! The Nutcracker is a family favorite and is sure to add joy and cheer to this holiday season.
For tickets, click here!