COMING SOON:
G2 IN CONCERT AND ACADEMY SHOWCASE
Come support the students of The Academy of Gregory Hancock Dance Theatre! The pre-professional company, G2, will put on their annual concert June 1st at 7pm and June 2nd at 3pm. All Academy students will perform in our annual Academy Showcase on June 2nd at 7pm and June 3rd at 3pm. All performances will be at The Academy of Gregory Hancock Dance Theatre.
For G2 in Concert tickets, click here. For Academy Showcase tickets, click here.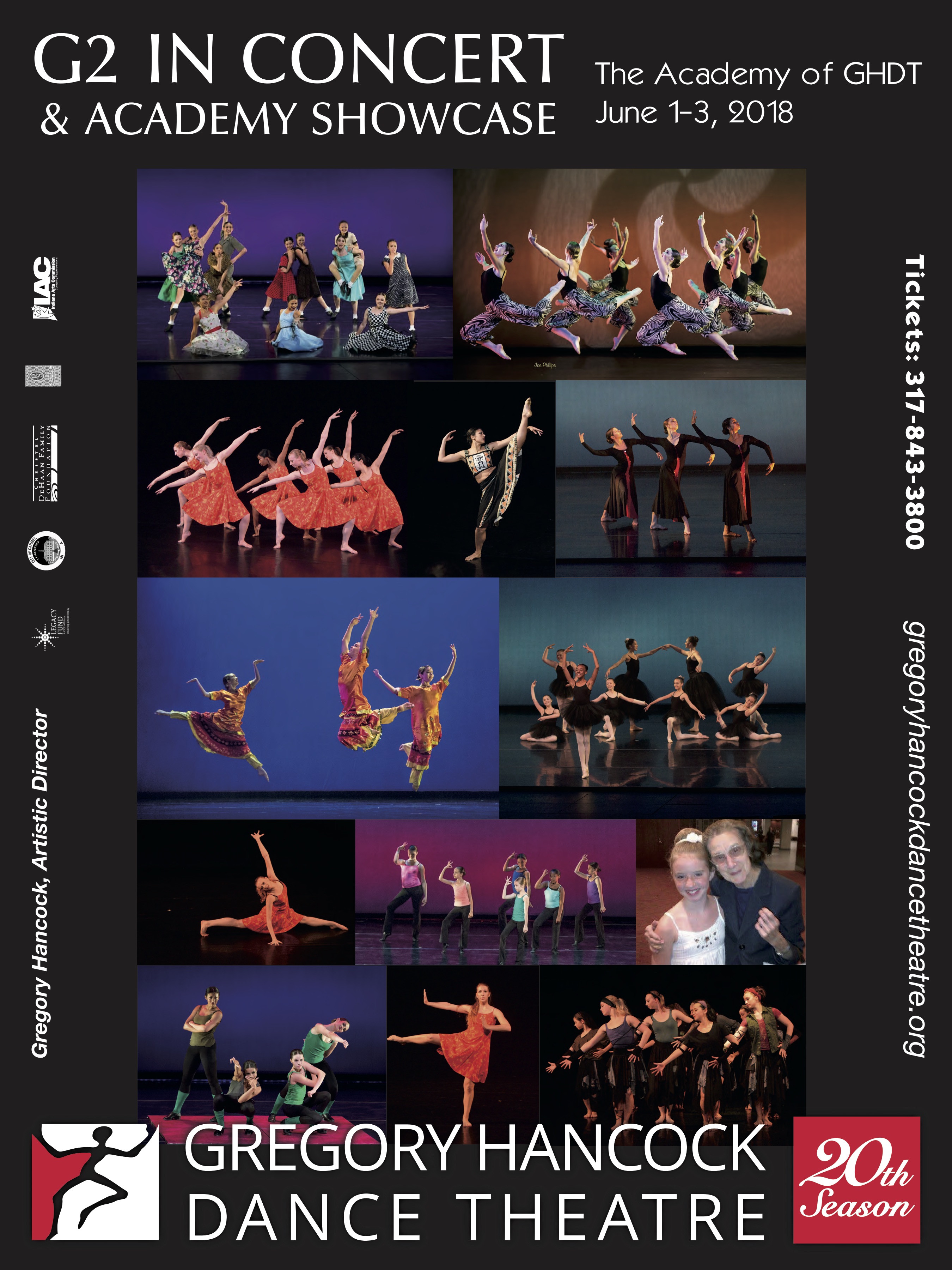 THE HUNCHBACK OF NOTRE DAME
Coming back to the stage after six years, THE HUNCHBACK OF NOTRE DAME is not one to miss. This show is a favorite for audience members and company members alike. Witness the emotional journey of Quasimodo and Esmerelda on June 29th and 30th at 7PM at The Tarkington Theatre. For tickets, click here.
Past shows this Season:
Celebrating 20 Years of Gregory Hancock Dance Theatre! Featured the classic pieces Destiny, 1968, cuchi cuchi, and Bolero. Included the World Premiere of Every Moment… Every Day…
Gregory Hancock Dance Theatre's THE NUTCRACKER is an annual classic. Performed by our Academy students and other local student dancers, The Nutcracker is the perfect way to start the holiday season.
GHDT's annual February Cabaret-Style Fundraiser concert this year is SIMCHA. February 3rd, 10th, and 17th at 7PM and February 4th, 11th, and 18th at 3PM.

This GHDT classic, SUPERHERO – the story of a man called Jesus, will be performed one more year before it goes into our vault! Don't miss this wonderful and moving portrayal of Jesus' life from Palm Sunday through the Resurrection. Performances are March 30th and 31st at 7pm and The Tarkington Theatre.