Gregory Hancock Dance Theatre offers a variety of youth dance programs specifically designed to serve students.
G2 – Pre-Professional Student Dance Company
Gregory Hancock Dance Theatre offers training and performance opportunities for young aspiring dancers aged 13-19. The student dance company meets twice weekly to receive training in modern dance and ballet, learn repertoire from selected company pieces and learn choreography created for the student company. The student company presents a repertoire concert each season. Members from this company are selected to appear in company pieces occasionally when extra dancers are required. Dancers from this program also have the opportunity to become trainees and/or apprentices with Gregory Hancock Dance Theatre. Acceptance in the dance program is through invitation.
CATS-Costume And Technical Support
This program is designed for students ages 10 and up to experience the work that goes on behind the stage. CATS rehearses/meets once a week
The Nutcracker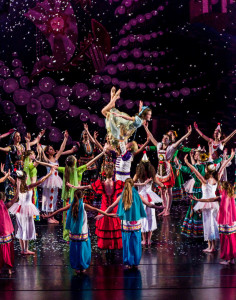 The company produces an "all-student" production of "The Nutcracker" for the holidays. The cast of over 100 dancers ranging in age 5 through 20 presents a magical contemporary version of the holiday classic.
2023 Auditions will be held August 12th 2-4pm. Check-in at 1:30pm.
December 1-10th at The Florence Theatre
This heart-warming dance production has become an audience favorite and is the perfect family entertainment for the holidays.