GHDT's 2019-2020 Season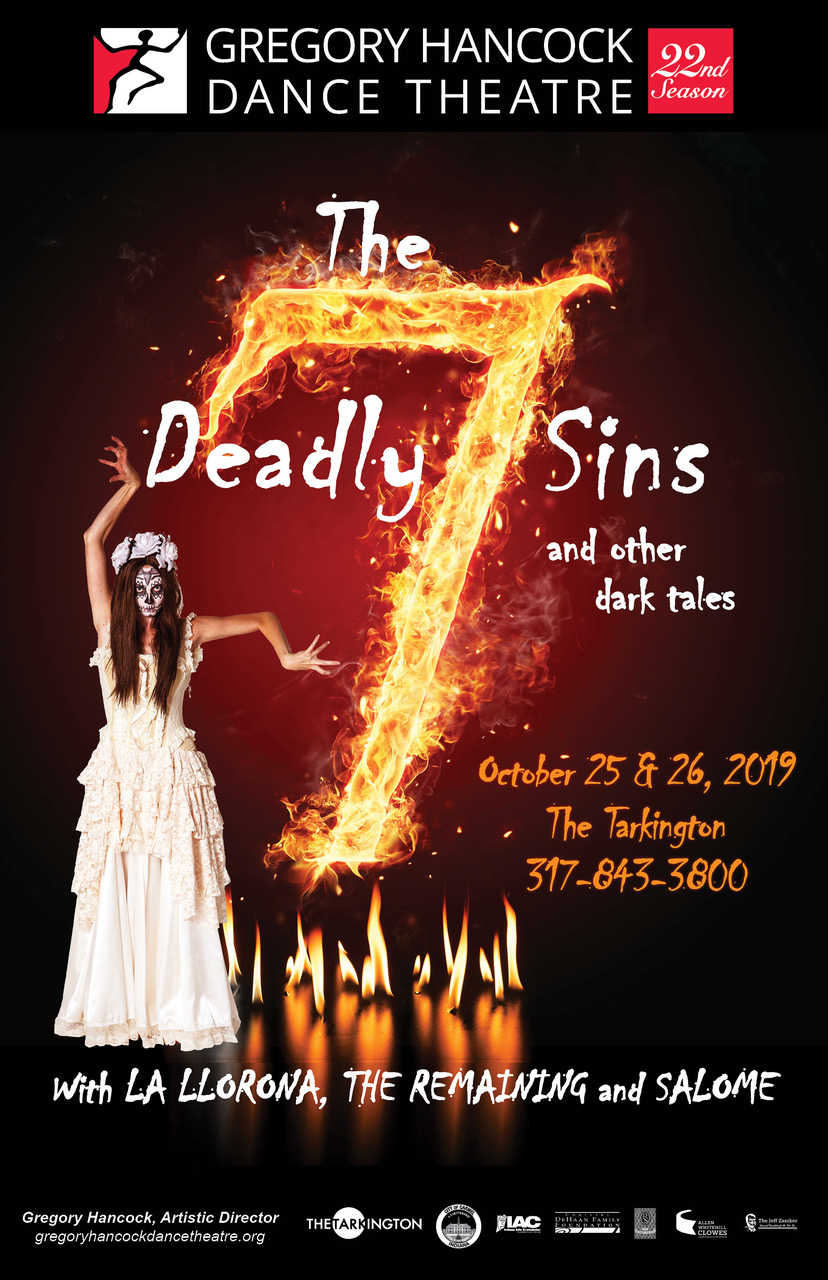 THE SEVEN DEADLY SINS AND OTHER TALES – October 25 & 26, 2019 – The Tarkington
As the resident professional dance company at The Center for the Performing Arts, Gregory Hancock Dance Theatre will open its 22nd Performance Season with THE SEVEN DEADLY SINS AND OTHER TALES. On the edge of Halloween, GHDT will cross into the darkness through folklore and dance. THE SEVEN DEADLY SINS of Lust, Gluttony, Greed, Sloth, Wrath, Envy and Pride will be interpreted through an eclectic array of music coupled with GHDT's unique and powerful fusion of dance styles. Included in the program will be the World Premiere of LA LLORONA, a folktale from Mexico and the Southwest about an apparition who cries and grieves for her drowned children along the riverbanks. Expect a surprise as GHDT will also perform a piece from the repertoire vault! Known for dramatic storytelling, music and dance, GHDT will bring to life these dark and obscure tales and leave you with chills.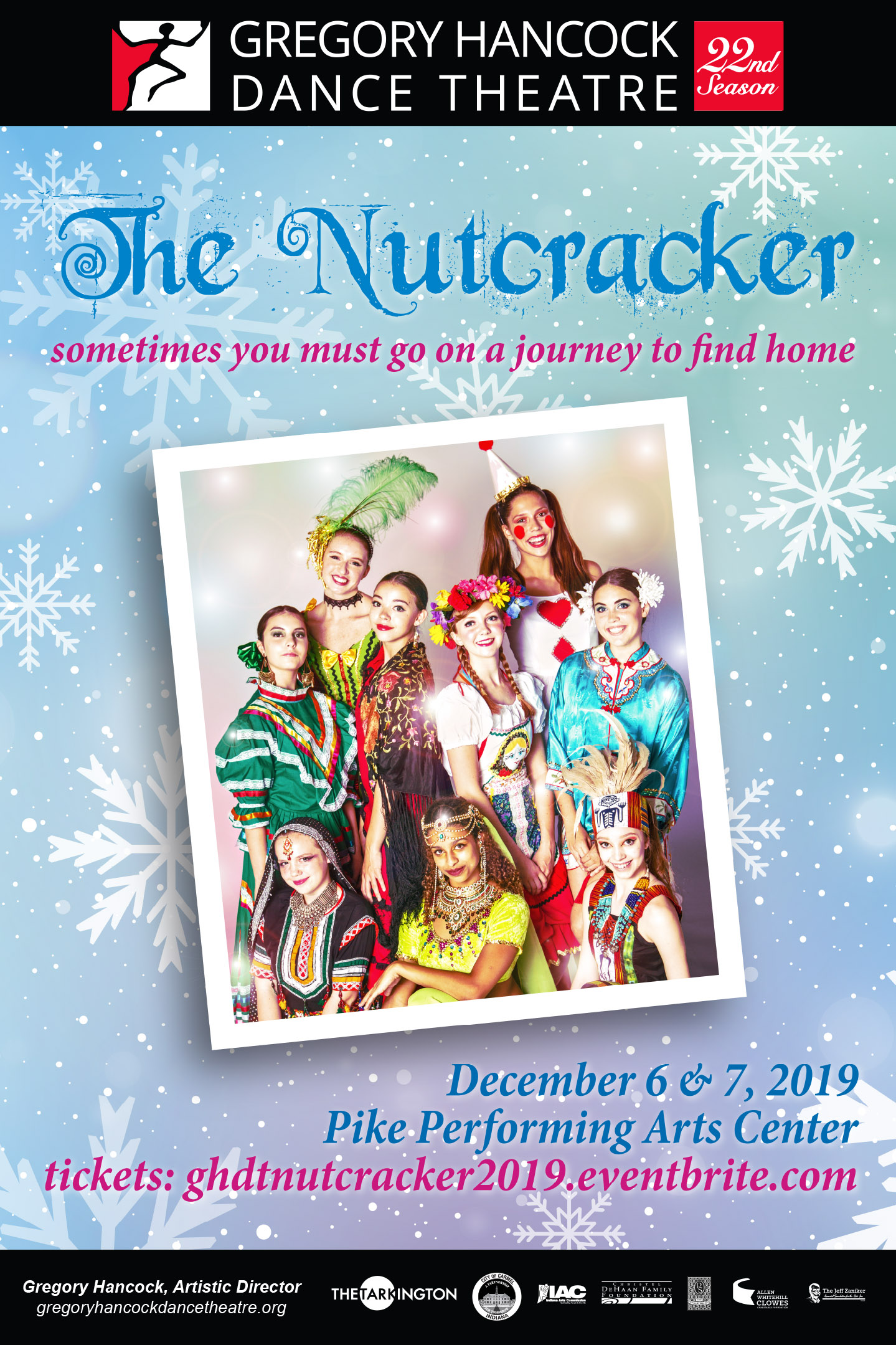 THE NUTCRACKER – December 6 & 7, 2019 – Pike Performing Arts Center
Gregory Hancock Dance Theatre presents THE NUTCRACKER at Pike Performing Arts Center, December 6 & 7, 2019. GHDT's full-length modern version features the highly-talented dancers of G2, the pre-professional company of GHDT. G2 is joined by students from The Academy of Gregory Hancock Dance Theatre and other young student dancers filling the stage with movement and color! THE NUTCRACKER follows the same overall story line as the original, but with a uniquely different twist. This magical version portrays Klara as a homeless orphan girl who discovers the true meaning of the season through the gift and giving spirit of another homeless person. THE NUTCRACKER is a family favorite and is sure to add joy and cheer to the holiday season.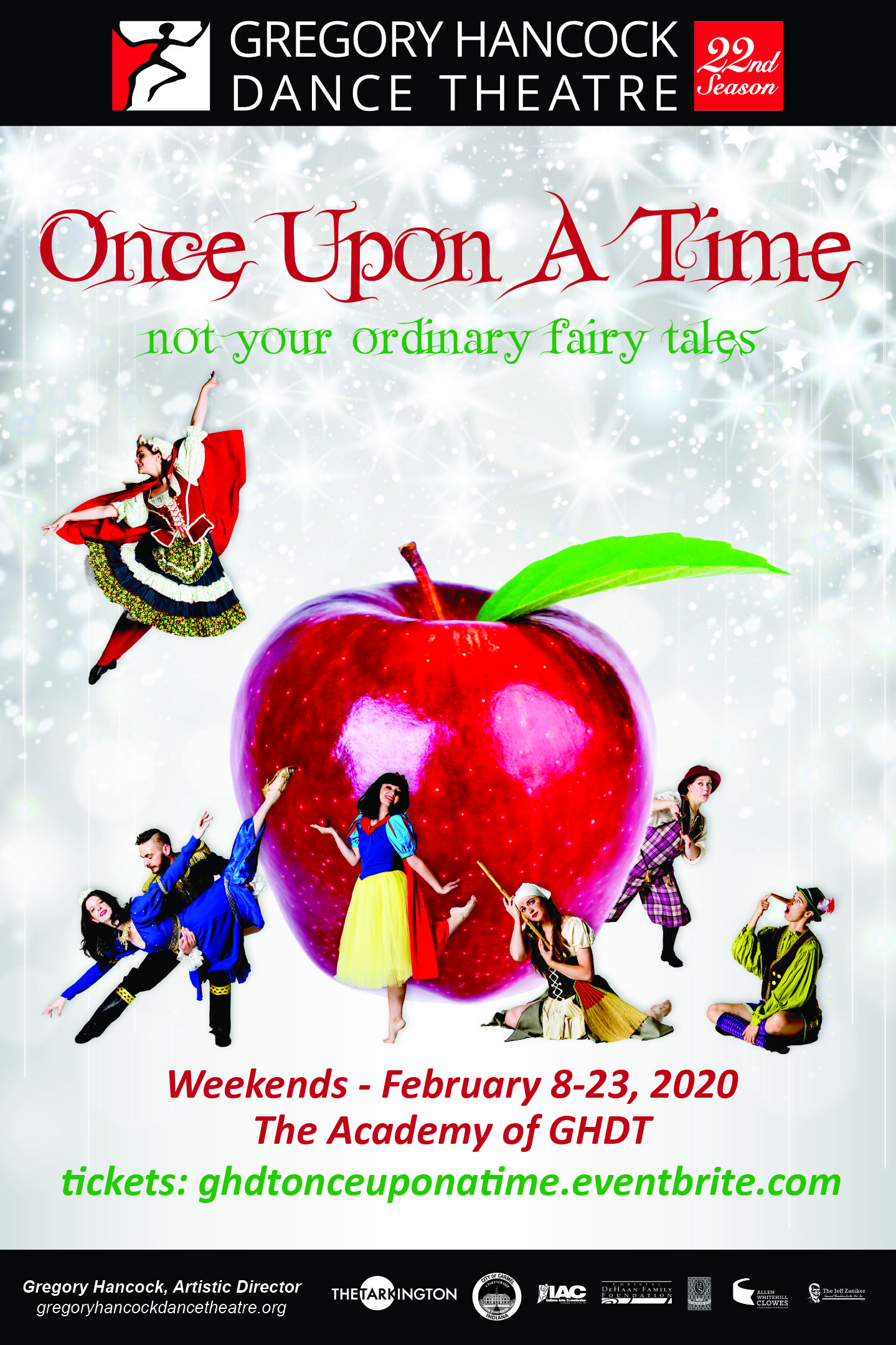 ONCE UPON A TIME – Weekends February 8-23, 2020 – The Academy of GHDT
In February, Gregory Hancock Dance Theatre will once again transform its daily rehearsal space into a black-box theatre where audiences will be entertained in a cabaret style, up-close and personal theatrical experience. Travel through a world of fractured fairy tales and be entertained by a delightful and whimsical montage of favorite characters. ONCE UPON A TIME presents an enchanting classical musical score which sets the scene for several well-known tales but with many unexpected and humorous twists and turns. Light refreshments will be served. Seating is limited.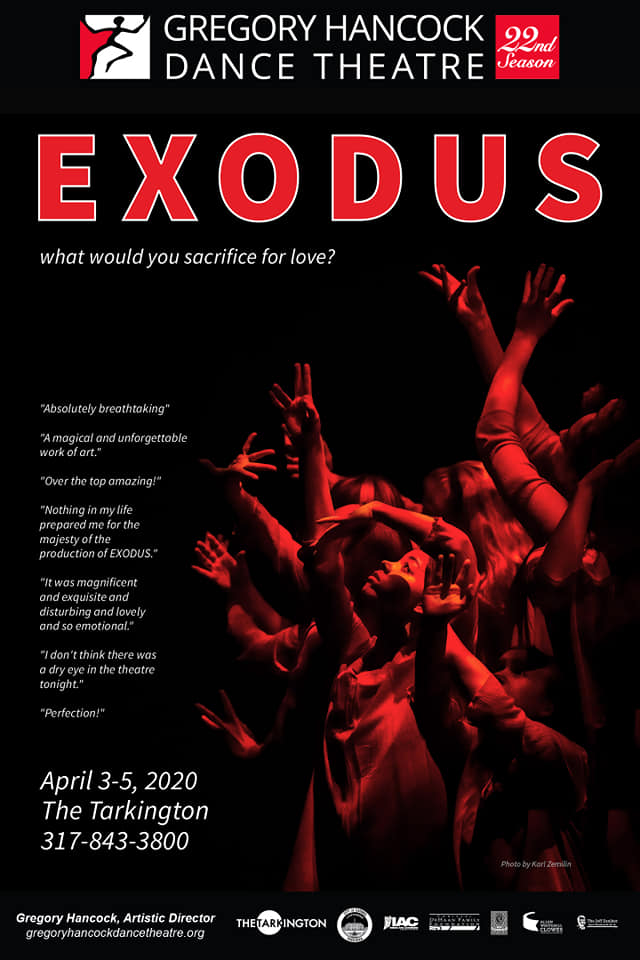 EXODUS – April 3-5, 2020 – The Tarkington
Gregory Hancock Dance Theatre is thrilled to once again present the highly popular, full-length contemporary ballet, EXODUS. Inspired by the Book of Exodus, but adapted to our modern world, EXODUS is a cautionary tale of hatred and ignorance. The ten modern plagues include; desecration of the Earth, gun violence, racism, war, poverty, crime, social media, government, selfishness and death of the first born. Set to a score of epic symphonic and choral music and enhanced with complex visual artistry, EXODUS will transport the audience into an emotional story of love and sacrifice. Don't miss the newest of the GHDT masterpieces!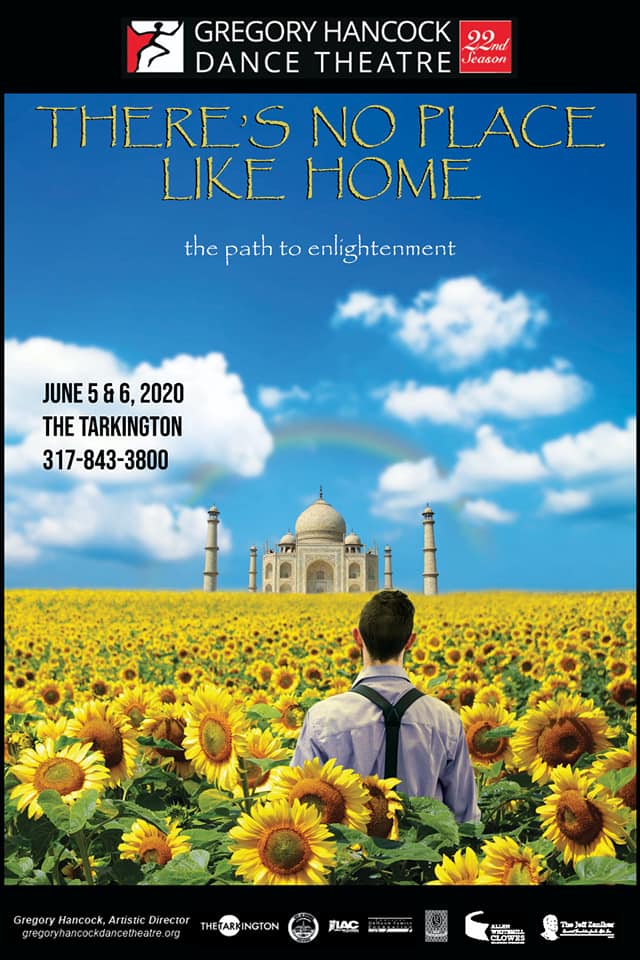 THERE'S NO PLACE LIKE HOME – June 5-6, 2020 – The Tarkington
Gregory Hancock Dance Theatre will close its 22nd Performance Season with the World Premiere of THERE'S NO PLACE LIKE HOME. A re-telling of the classic story "The Wizard of Oz," this adventure will travel through the exotic world of India with a boy from Kansas. On his quest for enlightenment, he encounters interesting characters from the Hindu pantheon of gods and goddesses. This new work will capture your curiosity and imagination as it inspires and entertains. Join GHDT on their journey to find THERE'S NO PLACE LIKE HOME.