GHDT DANCERS SPENDING TIME AT HOME
March 13, 2020 was the last day of rehearsal for the dancers of GHDT before the STAY-AT-HOME order was issued due to the Coronavirus Pandemic. Over the last three months during their time away from rehearsals, performances and the company, they have had an opportunity to reflect on their art, explore new projects and adapt to a new normal. They have shared some fun and introspective thoughts about this crazy and challenging time. They look forward to returning to rehearsals in September for the October GHDT performance at The Tarkington. They cannot wait to see all of you back in the theatre!
Thank you Abbie, Hannah, Chloe, Zoe, Camden, Thomas, Olivia and Adrian for your candid responses.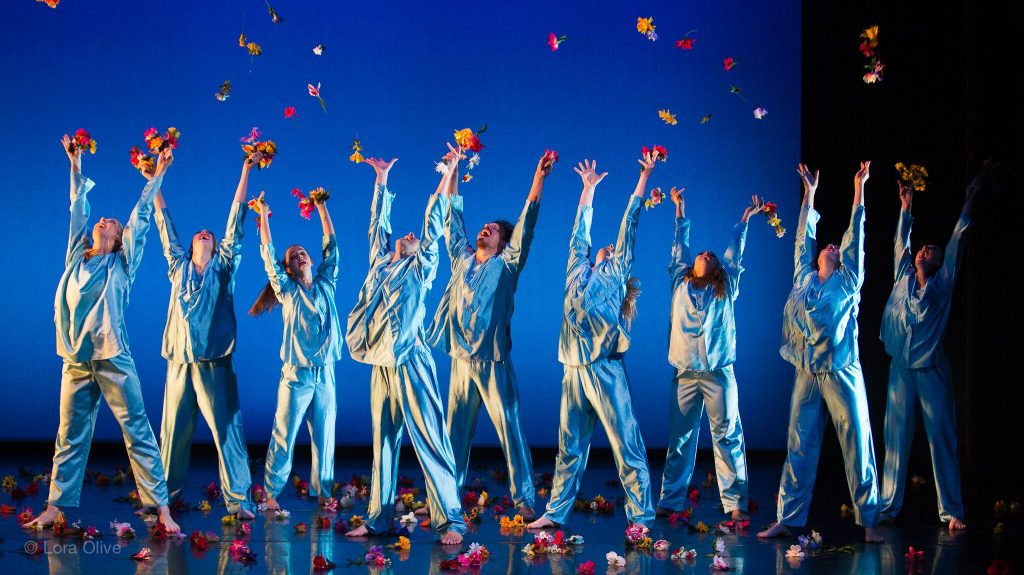 What have you learned during this STAY-AT-HOME time?
Zoe Maish: One thing I became aware of is how much dance is intertwined into my life. Without dance in my life something inside me felt incomplete. This great pause has made me grateful for my craft. The time and ability to dance in life is brief. I will be sure to live in these moments instead of speeding through them and always looking to what is next.
Chloe Holzman: I have always known how much I love dance, but quarantine has magnified just how much the arts as a whole define my life and my identity. Given the time to do anything I wished, I still chose to spend my time finding ways to surround myself with creativity and exploration. I have actually been able to reconnect with my interest in choreography, which had taken a back seat as I entered into a professional career over the past few years.
Olivia Payton: There can be something special in the unknown. Yes, I wish we knew exactly when this time would be over and yes I wish all of the wonderful things we planned for would be a guarantee. But there's something beautiful in waking up unsure and ready to discover whatever you're meant to discover that day, even when you're confined to your own homes. I've learned that, as long as you're ready to adapt, you'll be able to see the good in a situation.
What do you think performances will be like when we return to the theatre after reopening?
Abigail Lessaris: I think audiences will have to be smaller for some time. I think going to the theatre might become less of a social gathering for some time, but I think that could actually be really wonderful. Instead of coming to a show for a night out with family and friends it becomes a night of art and reflection. A beautiful, personal experience for each audience member.
Camden Lancaster: It will be a new experience as an audience member and as a dancer. In my opinion performances for anyone in the future will allow for new creative processes for choreographers and dancers.
Hannah Brown: I think it will be a while before we can perform any of our existing story ballets due to the new rules about social distancing. But I know that the new pieces created during this time will be beautiful and moving as well.
Olivia Payton: Our performances will still continue to captivate audiences. This is a universal time, everyone is feeling something during this, so I have no doubt that Mr. Hancock will, as he always does, create work that brings people together.
How do you see yourself developing as an artist through this time?
Abbie Lessaris: Mr. Hancock always tells us that our world can change in an instant. Of course as humans we all know this is true, and we've all seen it in different facets of our lives. However, the day of March 13 when we all went home from work not knowing when we would return, will of course make me appreciate my job and my art more than ever.
Zoe Maish: I believe an artist's greatest strength is the ability to adapt and to keep pushing yourself out of your comfort zone. Moving forward in this time of uncertainty will be a great challenge for myself and fellow artists all around the globe in that regard.
Camden Lancaster: I have developed as an artist by creating movement in spaces that I normally wouldn't. I also have been able to teach online which was a new experience.
Chloe Holzman: Quarantine has been a long journey, but a journey always has a destination. My destination is a place of life and vibrancy. I feel that my capacity for emotion and energy in my work has expanded to a new realm of possibilities. I am a braver and more empathetic artist now, and I hope that will be reflected in my dancing, choreography, and teaching.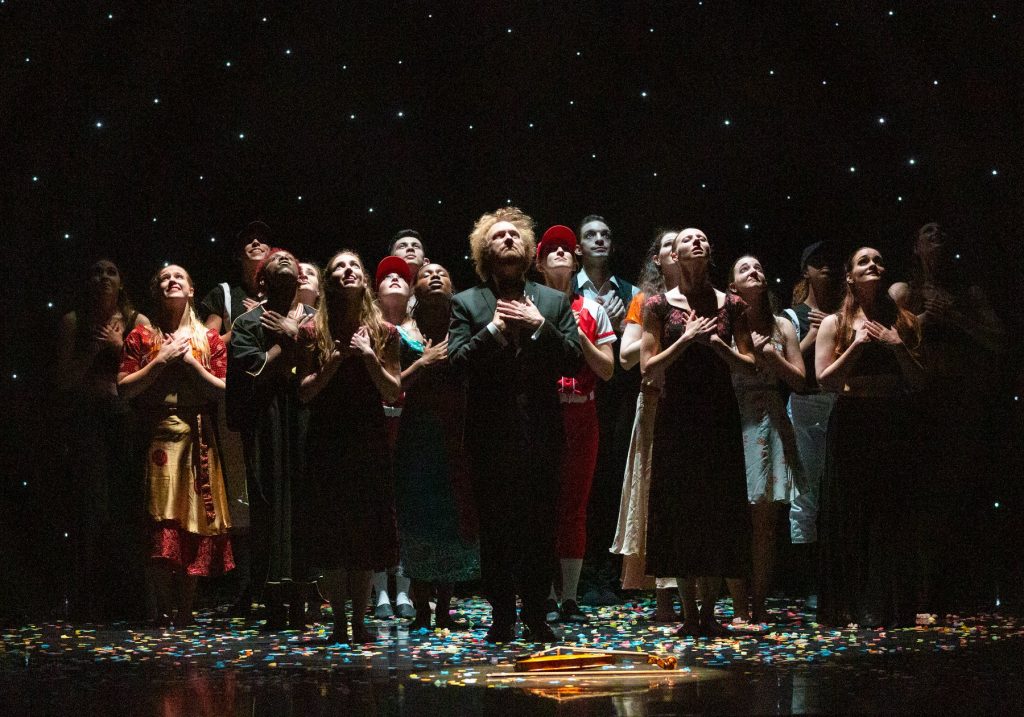 What do you think artists will gain from this time of shelter-in-place?
Zoe Maish: I think artists will gain a greater appreciation for time spent with their fellow performers. It is very easy to fall into routines when you see the same set of people each day. And I hope to see people take better care of each other.
Camden Lancaster: I think we have gained an appreciation for being able to dance with others in person. To have the ability to perform in front of a live audience. To teach in person. But I also think we have gained a new way to dance and share the gift of dance.
Chloe Holzman: There has always been a closely-knit community of artists in the world, but quarantine has shown us just how strong that net of support is. I think that moving forward artists will learn how to lean on each other more and offer knowledge in collaboration rather than find ways to be competitive. My hope for our community here in Indianapolis is that all the smaller groups of artists can band together and form a true artistic community.
Hannah Brown: I think artists will gain an appreciation for the fragility of what we do. How quickly our world was stripped from us when public gatherings were cancelled, and how slowly those things will return. It made me think a lot about how non-essential what we do is. But despite that fact, I think what we do is still very important. I think we can provide so many things to different people. Whether that's truth, or beauty, or even simply a couple of hours of escape from reality. We may be non-essential, but we're not unimportant.
Thomas Mason: We need life experiences to inform and inspire our creations and this time has definitely been a time in my life I will never forget.
How have you kept music and dance in your life?
Abbie Lessaris: I've never had more time in my life to sit on my balcony, enjoy the weather, and listen to music all over the board.
Zoe Maish: I have listened to music almost every day in quarantine. I have discovered a lot of new music and artists that I am looking forward to choreographing to in the future. I have kept dance in my life by watching many streams online, YouTube videos, and a few DVD's of performances I have at home.
Camden Lancaster: I was able to teach online. So every week I would create a class for my students. I would also improv a little bit on my own. 
Hannah Brown: I've taught a ballet class through zoom once a week for the academy. I've also watched some dance performances through Youtube. A lot of dancers from around the world have been holding live ballet classes on Instagram, so I've taken part in a few of those.
Olivia Payton: Music has always been a part of my life regardless of dance, I adore finding new music and making playlists. I've tried to give myself class at home, follow along to instagram live classes, and take zoom classes, but in reality nothing compares to being in the studio.
Where is your practice space for dance at home?
Abbie Lessaris: Honestly, I have taken a lot of this time to rest my body. I think COVID-19 was a sign from the universe that we all needed to slow down. I can't say I've danced at home… besides there definitely isn't ANY room in my home.
Thomas Mason: Any spot that doesn't have a dog or furniture.
Chloe Holzman: My dining area is the only spot in my apartment with decent space and hardwood floor, so I give myself class there. To teach class, I turn my kitchen table on its side and push it into my galley kitchen, then balance my computer on top! If I wake up early enough, I go to my apartment's basketball court and do some larger movements, but I have to get there before anyone who wants to actually play basketball!
Hannah Brown: I move my living room furniture out of the way to make an open space in my living room. It's small, but it's been enough space to teach zoom classes and give myself class.
What have you used for a barre?
Thomas Mason: The railing on my balcony.
Zoe Maish: I have been using one of my wooden dining chairs with a high back on it. It's the perfect height for a barre!
Chloe Holzman: At first I was using a windowsill for a barre, but then I was given a portable barre made out of PVC pipe.
Hannah Brown: A dining room chair.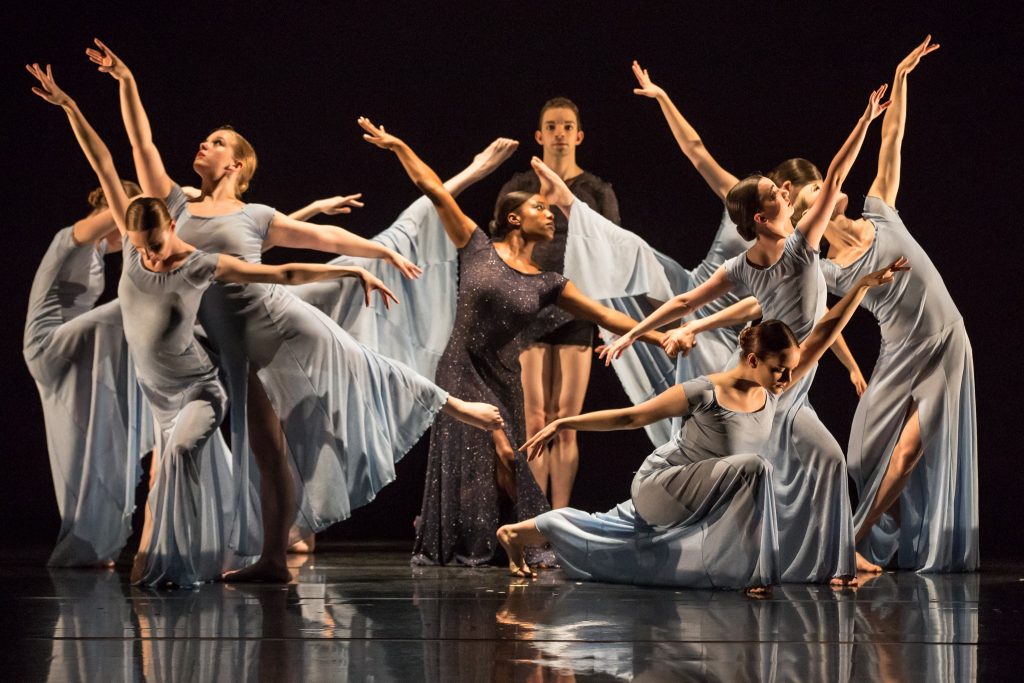 What do you miss most about daily rehearsals at GHDT?
Abbie Lessaris: I miss my GHDT family more than anything else. I miss being in the same space with my friends. The human contact, The hugs and the laughs.
Zoe Maish: I miss being able to move to beautiful music in an open space. I also miss seeing my colleagues smiling faces every day.
Camden Lancaster: I miss being with the company, dancing together, and the conversations we have throughout the day.
Chloe Holzman: I miss being athletic. I still have some aspect of artistry in my life because any kind of movement can be art. But because of limited space and safety concerns, I don't get the chance to really be an athletic dancer anymore.
Olivia Payton: Although yes I miss being in shape and dancing every day, I think I miss the other dancers the most. I have something to learn from everyone in this company and I miss working with them daily. They've all helped me grow in different ways, and I can't wait to get back to dancing with them.

What GHDT repertoire pieces keep coming to mind?
Abbie Lessaris: There's No Place Like Home.
It hasn't been created yet and I think that has definitely kept it in my mind. Plus, the title, it's so appropriate right now!
Zoe Maish: One GHDT repertoire piece that has kept coming up in my mind during quarantine is "Every Moment, Every Day." It is one of my favorite rep pieces I have had the opportunity to perform. It has a beautiful message of how everyone in life carries something with them. And it may not always be something visible on the outside. I hope people have become more compassionate during quarantine and will consider this message in their everyday interactions.
Chloe Holzman: Obviously Exodus is a big piece of rep that I think about, since we had already begun rehearsals and attempted to reschedule the performance. I'm also reminded a lot of Until There is No More because that piece is about illness and survival (and we wear face masks!).
Hannah Brown: I've been thinking about River's Edge a lot. It's always been one of my favorites and the joy in that piece is something I've been thinking about frequently.
How have you kept art in your life?
Abbie Lessaris: I've been painting A LOT. Wine and Canvas follow along videos on YouTube have been a real lifesaver during this time.
Zoe Maish: I have kept art in my life by watching some of the live streamed performances that have been made available. Some of these include The Cellist by the Royal Ballet and Anastasia by the Royal Ballet.
Camden Lancaster:I have kept art in my life by teaching and dancing myself. I have also been watching dance online, some have been performances others have been short combos posted.
Chloe Holzman: I enjoy watching how other people have been creative with their time and unique locations. One silver lining about quarantine is that it has forced artists to share and connect more via social media, so I can follow new work and explorations a lot more closely.
Olivia Payton: I've found that art is almost everywhere, music, dance, paintings, makeup, there's endless forms of art. Fortunately, art is very accessible during this time and watching videos and supporting other artists online has been so wonderful. I hope that people realize that art cannot be free because artists have rent and bills to pay also, when this is over we have to support each other. Free performances were nice for a bit, but it's unfair to ask a local restaurant owner to give you a free meal, likewise it's unfair to ask an artist to give you a free performance or piece of their work.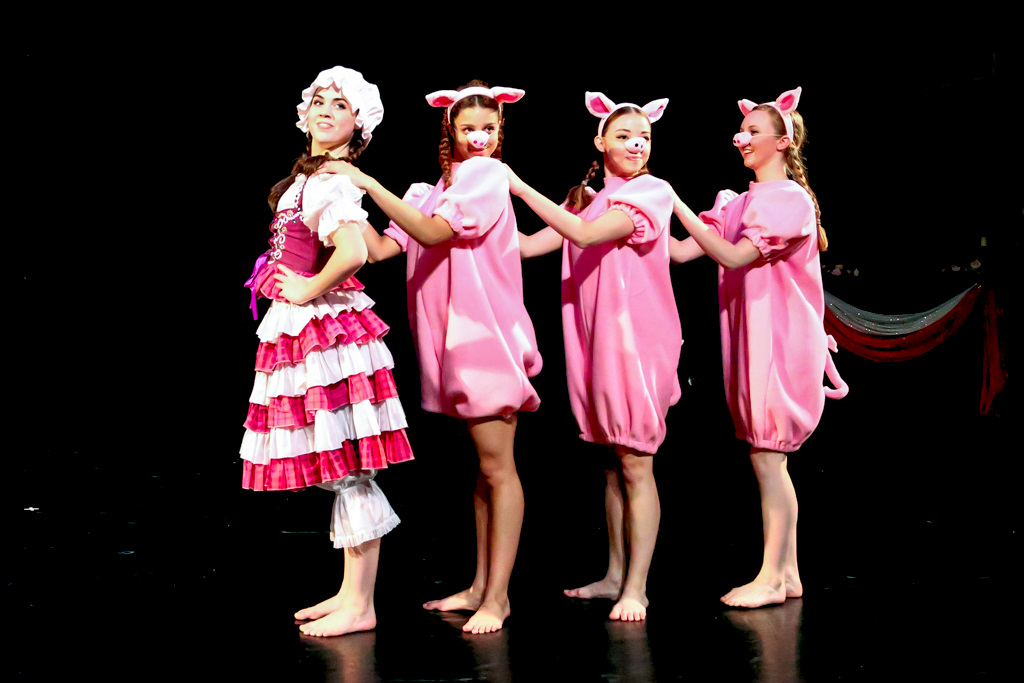 What does your pet think of you being home more?
Abbie Lessaris: My sweet baby Apollo doesn't know why we go on 10 walks a day now but he's definitely loving it.
Thomas Mason: My dog is tired of all the walks he gets now.
Camden Lancaster: I have a cat, and honestly I think she's enjoyed us being home for the most part. But definitely has her moments when she wants to be left alone!
Hannah Brown: My dog, Barkley, has pretty bad separation anxiety, so he has loved having us home all the time.
Olivia Payton: I think my sweet dog Grace is enjoying all of the extra cuddles, she hasn't told me otherwise.
What movies/shows have you been binging?
Thoma Mason: The Rocky Horror Picture Show
Zoe Maish: I watched all of Cheer on Netflix and all of Insatiable on Netflix. Both are very good shows that I would recommend!
Camden Lancaster:Outer Banks, All American, and Zoey's Extraordinary Playlist have been the shows we binged. They are very good!
Hannah Brown: The Great (Hulu), Dexter (Netflix), The Big Flower Fight (Netflix), Victoria (Prime), and a bunch of Disney movies on Disney+.
Adrian Dominguez: I love watching The Office and The Star Wars movies. I also enjoy watching the Rocky movies along with Creed. Definitely a lot of Marvel and DC superhero movies along with ESPN talk shows.
Have you created any new gourmet food dishes? Please share.
Zoe Maish: I have not created any one dish in particular, but I started cooking and experimenting with seafood much more while in quarantine.
Chloe Holzman: I have become an expert at making chocolate chip pancakes.
Olivia Payton: I can't cook. I thought during this time I'd become a master chef, but unfortunately the most advanced thing I can make is Mac & Cheese (from a box)
Adrian Dominguez: I make killer tilapia tacos and eggs with chorizo! Also I have been using vanilla almond milk and bananas in my protein shakes and they are amazing.

What new technology have you learned?
Zoe Maish: I have been learning more about video and photo editing programs!
Chloe Holzman: I learned every single possible thing about Zoom, which is the platform I use to teach dance lessons. I have always felt very comfortable with technology, but this shift to online learning was overwhelming at first!
Adrian Dominguez: I learned how to make video reels and have been playing with videography.

What would you tell our patrons about GHDT, the arts, what you miss and "getting back to the theatre?"
Abbie Lessaris: This company is important for an infinite number of reasons. Art is important. Live theatre is important. I know the idea of returning to the theatre can be daunting. We can't return too soon. However, I hope when the time is right everyone is ready to come watch us dance.
Thomas Mason: Time away from the arts is hard but creates inspiration to keep creating because art is essential.
Zoe Maish: The arts are an integral part of our society and culture. It is how we as humans express concepts greater than us and not always tangible. I hope to see all of patrons again soon. I know this next phase moving forward will be a major adjustment period for everyone. But we will stay strong and will have learned so much on this new venture together.
Camden Lancaster: This coming season will be one you don't want to miss. I know for myself I'm very eager to get back to the studio and dance. I have missed dancing in a space that I can move to my fullest ability. Getting back on the stage will be an amazing feeling and I think the dancers will have an added passion when being on stage again. I believe upcoming performances will be created in new ways due to what social distancing looks like at that time. I'm very excited to get back!
Hannah Brown: The company will have to be creative as we get back to performing, but the arts aren't going anywhere, and I know that the company will present beautiful, moving works when we return to the theatre.
What are you looking forward to in the upcoming season?
Zoe Maish: I am looking forward to creating new works. Every day I get to dance is a gift moving forward. I am excited to bond with my colleagues through all of this moving forward.
Camden Lancaster: Being able to dance on stage again and in front of a live audience. I also believe this season will be different with what social distancing will allow for choreography and performances. I'm excited for what Mr. Hancock will create.
Chloe Holzman: I'm most excited to see the new works that are being born of a situation that forces us to think outside the box. I have always been drawn to art that is unusual and overcomes obstacles, so I can't wait to see how we take what may be a more traditional choreographic concept and twist it to fit the times in which we live.
Hannah Brown: Just getting back in the studio and moving again. We'll figure out how to work with the new regulations, I'm just looking forward to dancing.
Adrien Dominguez: I'm looking forward to learn from Mr. Hancock and the GHDT family. I'm excited for the challenges we will have to face as we will be adapting to new guidelines to keep everyone safe. I am super excited to perform and be part of a great team.