Featured Dancer – Erica Steward
SUPERHERO Dancer of the Day
Erica Steward – Woman at Bethany
How many times have you been in a production of SUPERHERO?
I've had the honor to perform in 4 SUPERHEROs, this year will be my 5th.
What is your favorite scene in SUPERHERO?
My favorite scene in the show changes everyday. However, one scene that will always give me the "good feels", is when Jesus has been resurrected and Mary Magdalene comes to tell everyone else that He has returned. It's a very uplifting moment following the emotional crucifixion, and everyone is filling the stage with beautiful colors, thanks to our costumes.
Do you have a favorite role in the show, whether it's one you've performed or not?
Judas, definitely. There's unique layers to his character, but his choreography in the show is some of the most fun in the whole show. I've gotten to understudy Judas before, which was a lot of fun.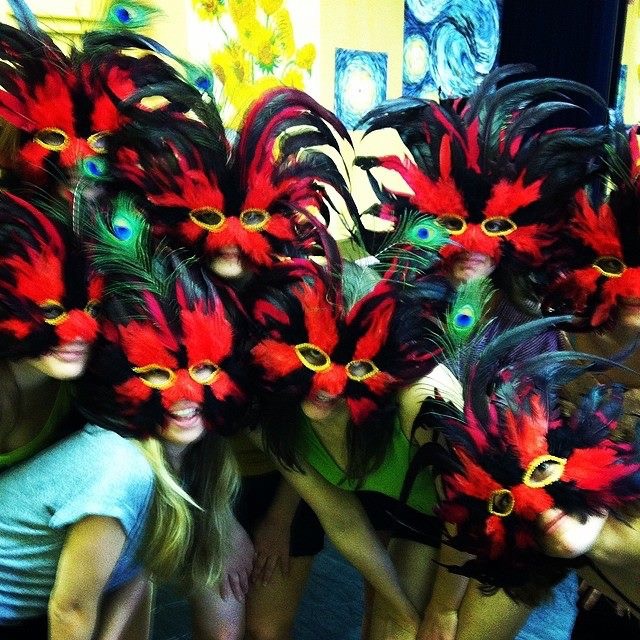 Favorite costume or part of a costume in the show?
My favorite costume in the show is Demons. The majority of the costume is fairly basic and black, but we get to wear the coolest masks. They're covered in tall red and black feathers and each mask has one peacock feather. The masks really help us transform from ourselves, into Judas' demons.
What is your favorite piece of music in SUPERHERO?
My favorite song in the show is called I Am. It's Jesus' big solo at the end of Act I. I love the message of the song, "Who's going to do it, if I don't step to it? I am." It's also a very good song to belt out when you're by yourself in your car.
What does SUPERHERO mean to you?
Superhero means a lot to me. It's a show I've gotten to perform many times, and each time I've performed the piece has been during a different stage of my life. Each time we perform show brings back memories, and creates new ones. It reminds me of old friends I used to dance with when I was in G2 and all the dancers I've met because of this show. It reminds me of hilarious rehearsal moments like earrings getting stuck to other people's earrings or the smallest dancer in the cast volunteering to do some heavy lifting. It reminds me of my journey as a dancer, starting as a townsperson and now being Woman at Bethany. I always looks forward to what new memories I'll get during Superhero.
Why should everyone come see SUPERHERO A Story of a Man Called Jesus?
Everyone should come see Superhero, because there is something for everyone in this show. Gorgeous costumes, fantastic music, captivating dancing. This show isn't forcing anything on anyone, it's just telling a beautiful story, in a beautiful way.
Come see Erica perform the role of Woman at Bethany! Tickets can be purchased for SUPERHERO here.
To learn more about Company Dancer Erica Steward, visit her Artist's Page!