Director's Choice
June 9 + 10, 2023, 7:00 pm
With over 150 pieces spanning 25 years, Executive Artistic Director Gregory Hancock selected and designed this production with works that still resonate with him in a deep and meaningful way. With a variety of musical styles and electric and passionate movements with varied and connected themes, GHDT and Mr. Hancock invite you to peek into the heart of their artistic work to guide you to find our connection to each other through our shared human experiences.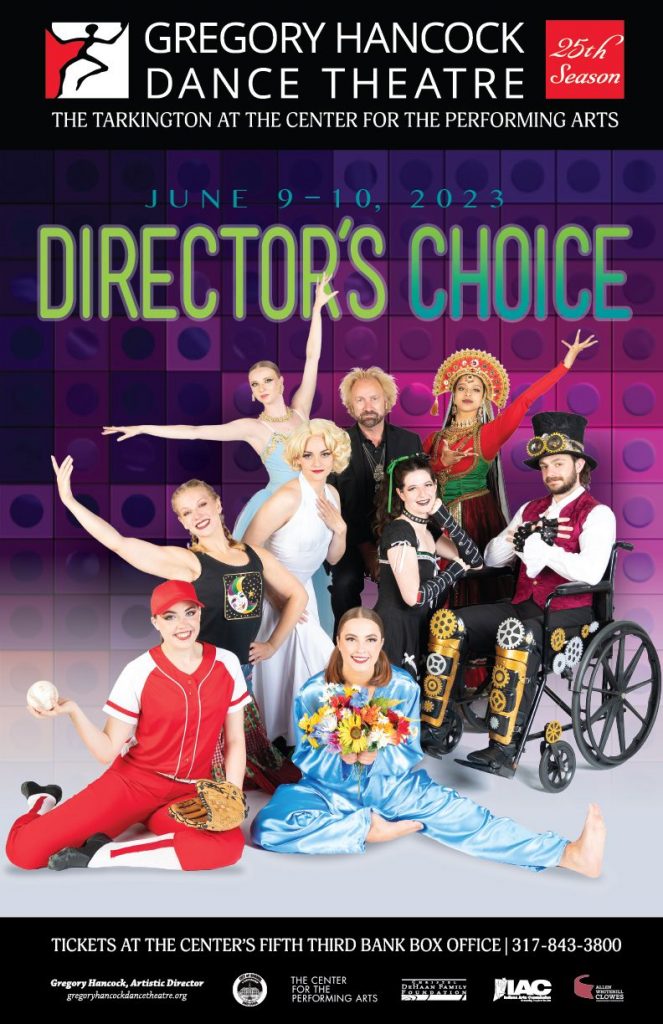 Gregory Hancock Dance Theatre is the resident, professional dance company at The Center for the
Performing Arts in Carmel, Indiana.
#
For additional information about this performance, contact Gregory Hancock Dance Theatre at 317-844-
2660 or ghdt@sbcglobal.net.
For interview/media information, Ivy Heazeltine, iheazeltine.ghdt@gmail.com.

Photo Credit: Joe Phillips Pictured: GHDT Company Dancers