Tickets on sale for There's No Place Like Home
Gregory Hancock Dance Theatre presents THERE'S NO PLACE LIKE HOME at The Tarkington at The Center for the Performing Arts, October 28-29, 2022.
Back by popular demand after The World Premiere in October of 2021, this critically acclaimed, full-length contemporary ballet, THERE'S NO PLACE LIKE HOME, will return to The Tarkington stage with all its beauty and grandeur. This original, autobiographical work created by Executive Artistic Director Gregory Hancock will present to audiences an emotional and truth-seeking story about a boy from Kansas who sets out on a journey down the Golden Path to India. Looking for meaning and purpose in life after devastating losses and challenges, he encounters deities from the Hindu pantheon who impart wisdom, compassion and courage. Through the blend of cultural themes, theatrical dance and unique music, THERE'S NO PLACE LIKE HOME will transport the audience through a maze of inspirational experiences ultimately discovering that home is really a place in the heart. This concert is a perfect way to launch Diwali, one of the most celebrated festivals of India.
"The combination of music, costumes, lighting, and sound in Hancock's work made for a sensory experience that was, at times, staggering, yet left me feeling I had witnessed a theatre event that was truly astonishing in its breadth and scope," comments Tom Alvarez, concert reviewer and publisher of "On the Aisle," November 2021.
The powerful score of music will combine the sounds of America and India using American pop, folk and gospel music along with classical, devotional and film genres of India. Diverse dance styles, costumes and lighting will enhance the ambience and authenticate the journey. Original artwork of picturesque India created by local artist Madhuchhanda Mandal will provide a stunning theatrical backdrop for the production.
"The result is a tour de force art piece, rendered in dance, color and emotion. It is, without doubt, one of the most gorgeous theatre offerings I have ever seen," writes Ken Klingenmeier, blogger for "A Seat on the Aisle," November 2021.
As a world traveler, Mr. Hancock draws on his experiences to create art that inspires others through the international languages of dance and music and strives to create works of beauty and emotion that cause audiences to respond on a spiritual level. "The arts are a powerful tool that contribute to global connectiveness and commonality which runs through all mankind," said Mr. Hancock.
"To say that Hancock is a risk-taker and visionary is an understatement. Add to that a cultural ambassador for all he has done to educate, inform and inspire audiences, as he builds bridges of understanding through his art, world view and sensibilities that benefit us all," Alvarez states.
This concert is sponsored by OrthoIndy and Drs. Mihir and Chandrika Patel, MD.
CLICK HERE TO PURCHASE YOUR TICKETS TODAY!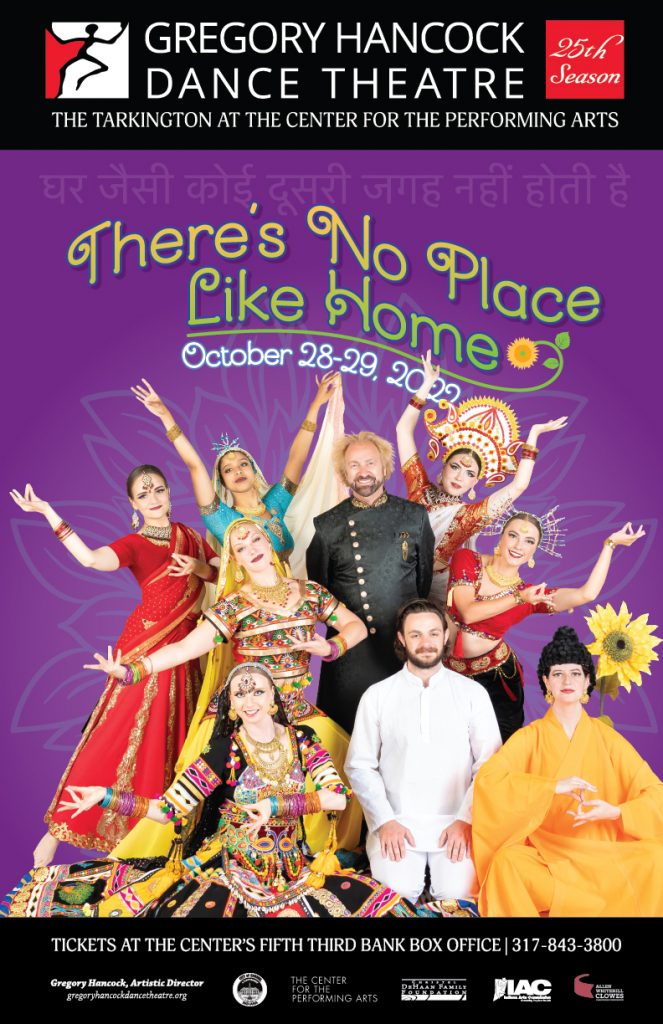 # # #
For additional information about this performance, contact Gregory Hancock Dance Theatre at 317-844-2660 or ghdt@sbcglobal.net. For interview/media information, Ivy Heazeltine at iheazeltine.ghdt@gmail.com. For information about Gregory Hancock Dance Theatre, visit www.gregoryhancockdancetheatre.org.